Health outcomes of Tai Chi training during the pandemic of Covid-19 A critical review of current studies
Keywords:
Tai Chi, Health, Covid-19, Critical Review
Abstract
Objective: Apparently, as a classical mind body exercise and alternative complementary medicine, Tai Chi is a popular subject for goalball physicians and patients. It is widely accepted that regular Tai Chi training can bring a favorably positive on individuals' physical and mental health. Covid-19 is a sever respiratory infectious disease all around the world. Although series approaches like vaccinating, sterilizing, isolating have been conducted to cope with it, appropriate exercise is an indispensable step to conquer covid-19. Based on the various benefits of Tai Chi exercise, it could be an ideal physical activity for residents, particular in covid-19 infectious community dwelling. However, no researchers investigate the health outcomes of Tai Chi exercise in the pandemic of covid-19 period. This will lead to the lack of practical evidence of the effects Tai Chi to health in covid-19 pandemic. Obviously, there is a gap between previous theory of Tai Chi health and status of Tai Chi training in covid-19. the aim of this study is to investigate the status of current Tai Chi program during the pandemic of covid-19 and evaluate the health outcome about it.
Methods: data were searched on the databases include PubMed, Medline, Scopus, and China National Knowledge Infrastructure (CNKI). Search method was select theme or title, or key words respectively, and put in the terms include Taichi or Tai Chi or Taiji or Taijiquan or Shadow boxing and covid-19 or coronavirus or 2019-ncov or sars-cov-2 or cov-19. Papers only published in English were included. A critical review has been conducted to analysis it.
Results: unexpectedly, only 7 eligible papers were available in the field. Among this scarcely records, three researches try to investigate the recovery effects of Tai Chi training in covid-19 time, however, they are protocols which meaning no practical data were obtained yet. Six studies are generated by Chinese experts and their team. Two of them explore the influence of combined Tai Chi and Qigong exercise together during the pandemic. One compare Tai Chi training and home-based exercise in the isolation period. Only 1 randomized controlled trial was exploded, it warranted that Tai Chi training can significantly enhancing elderly people's mental health by reinforce their psychological state, cognition, and motor learning. Discussion: firstly, covid-19 is a heavy infectious disease which transportation via air, people have to keep isolation and stay at home to curve it. This will obstruct the implementation of Tai Chi trials. Secondly, Tai Chi origin from China and covid-19 first outbreak in China, this can explain why most exist studies about Tai Chi and covid-19 are published by Chinese collaborators. Thirdly, although covid-19 outbreak around 2 years, the time suitable for exercise intervention experiment is short, this is the reason why nearly half studies still stay on the process of protocols. Fourthly, Tai Chi and Qigong are belonging to alternative complementary medicine and mind body exercise, they are based on the theory of Traditional Chinese Medicine (TCM), this is the reason why some experts investigate the influence of combined Tai Chi and Qigong practice together in the pandemic time. Finally, various previous studies have confirmed that Tai Chi exercise have a promising effect for older adults. One of the papers further reveal that Tai Chi is ideal subject for the elderly to strengthen health during in covid-19 period. Limitation: due to some investigates are published in Chinese, this study may miss the by the include criterion only English. Further research would better include papers which published in Chinese.
Conclusion: although Tai Chi is an excellent exercise can bring various benefits for practitioners in pandemic covid-19 period, very few papers and data were obtained. Current evidences are too weak to confirm the favorable outcome of Tai Chi during covid-19, therefore more vigorous randomize controlled trials are needed to illustrate it.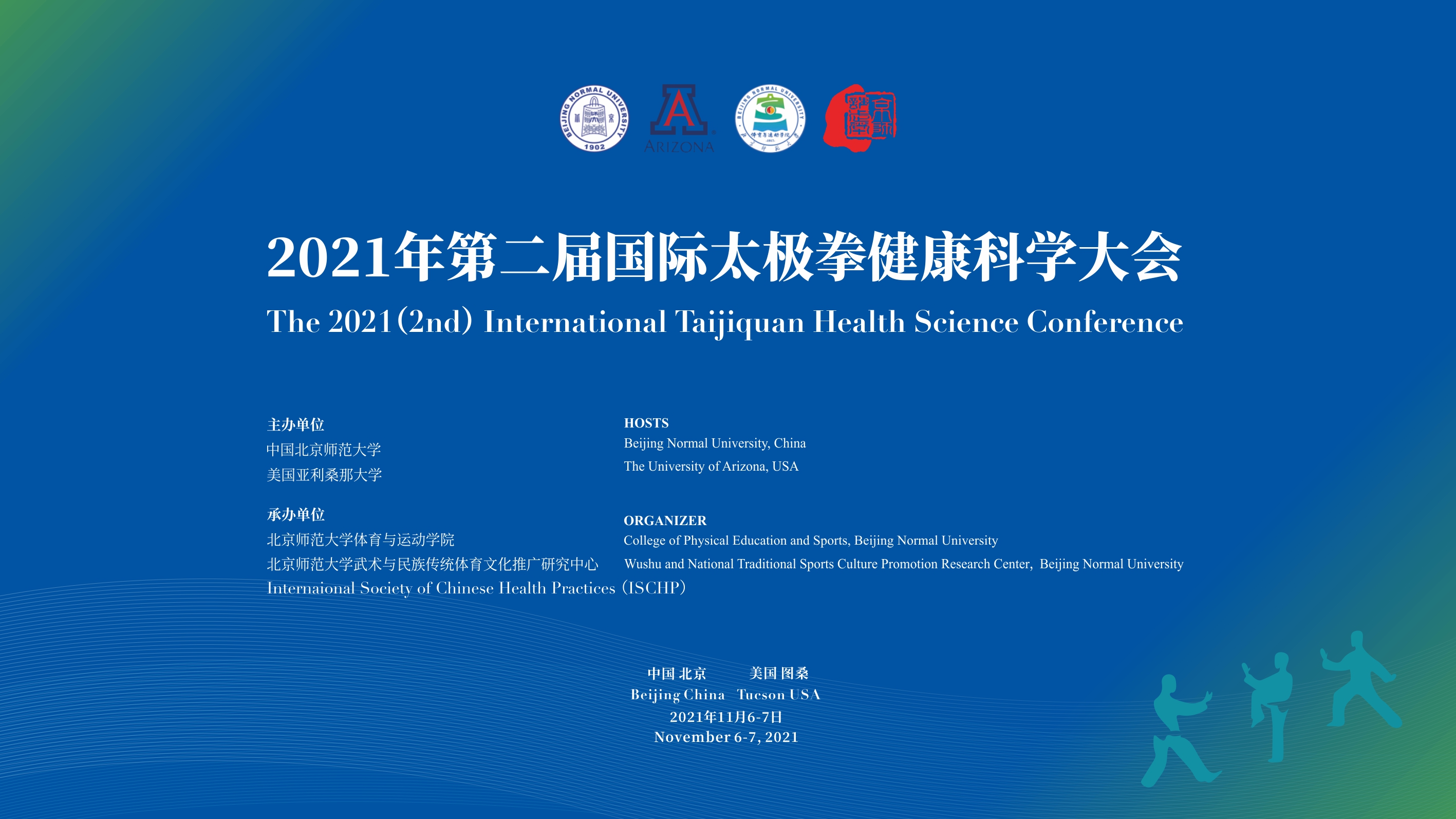 How to Cite
Wang, F. ., Yang, Y. ., Liu, C. ., Syed Ali, S. K. ., Basar, A. ., Mei, X. ., Li, Y. ., & Chen, Y. (2021). Health outcomes of Tai Chi training during the pandemic of Covid-19 A critical review of current studies. The Journal of the International Society of Chinese Health Practices. Retrieved from http://ischp.org/ojs/index.php/jischp/article/view/134
Copyright (c) 2021 Feng Wang, Yuan Yang, Chang Liu, Syed Kamaruzaman Syed Ali, Annisaa Basar, Xiaohui Mei, Ying Li, Yanlan Chen
This work is licensed under a Creative Commons Attribution-NonCommercial-NoDerivatives 4.0 International License.