Problems and countermeasures in the promotion of Taijiquan in China
Keywords:
Taijiquan, Promotio, Countermeasures
Abstract
Tai Chi is an outstanding representative of Chinese traditional martial arts and culture, and it is also an excellent sport for health and fitness. After the liberation, the National Sports Commission vigorously promoted simplified Tai Chi across the country, which greatly promoted the popularization of Tai Chi, an excellent sport, and enabled this excellent traditional sport to benefit the broad masses of people. At the same time, Tai Chi also has a large number of practitioners around the world. More importantly, Tai Chi is suitable for people of all ages or physical health conditions, and everyone, whether it is the elderly or the young, can benefit from it.
A lot of practice and scientific research at home and abroad have shown that Tai Chi is a comprehensive training program that includes consciousness, mind, body function, relaxation, strength and flexibility, breathing, interpersonal communication, and spirituality. It is used in fitness, health, and heart training. The effect is remarkable, from lowering blood pressure, reducing stress to enhancing strength and balance. "Harvard Medical School Taijiquan Guide" based on a large number of literature analysis and scientific research, believes that Taijiquan can improve balance and bones, relieve pain, enhance cardiopulmonary function, improve mental acuity, improve mental health and sleep quality, etc. It has a significant effect, especially in preventing the elderly from falling and avoiding fractures. As a world intangible cultural heritage item, Tai Chi has spread all over the world and is loved by people all over the world. Hundreds of millions of foreigners have practiced Chinese Tai Chi and benefited from it. At the same time, many medical and health professionals and institutions abroad have used modern scientific methods to conduct a lot of research on the effects of Taijiquan in preventing diseases and recovering from chronic diseases, and have achieved fruitful results. However, the development and popularization of Tai Chi in China is not very satisfactory: (1) Due to ineffective publicity measures and some people's prejudice against Tai Chi and even traditional Chinese culture, many people lack sufficient understanding of Tai Chi and even misinterpret Tai Chi, resulting in a very low popularity rate of Tai Chi, especially among young people. (2) Although there is a certain popularization rate among the elderly, due to policy orientation, organizational methods, venue conditions, and teachers, etc., the popularization rate and effect of Taijiquan among the elderly are not ideal either; (3) Taijiquan professionals and institutions overemphasize the martial arts function of Taijiquan, and lack scientific research and sufficient understanding of its health and fitness functions and effects, which leads to Taijiquan's use in health maintenance and prevention of diseases. The effects of Taijiquan and chronic disease recovery cannot be widely accepted by the society; (4)The majority of medical professionals and related scientific researchers who should have conducted research and promotion in the prevention and treatment ofTaijiquan lack sufficient knowledge and cognition of Taijiquan. As a result, China's scientific research and achievements in Taijiquan's prevention and treatment of diseases, health preservation and fitness are seriously lagging behind that of Europe, America, Japan, South Korea and other countries. This has also led to the importance of Taijiquan in preventing diseases and chronic disease recovery, health preservation, fitness, and relief.Lack of understanding and sufficient attention to pressure and other aspects; (5) In terms of relevant policies, the lack of effective policy research and policy support has made the development of Taijiquan in China in a state of spontaneity among the people, and the role of the government has not been played. There is a lack of feasible, scientific and systematic measures in scientific research and other aspects. The article puts forward the following suggestions: First, strengthen research from the policy level, do a good job of top-level design, and put forward practical and feasible policies, programs and measures to support the popularization and scientific research of Taijiquan; Second, Taijiquan should be grasped from children. Encourage schools of all levels and types to introduce Taijiquan into campuses and classrooms, and truly enter the hearts of students, so as to increase the publicity and promotion of Taijiquan, improve students' physical and psychological quality, and at the same time, it is also for the development of Taijiquan. Cultivate reserve talents; Third, increase investment and encourage medical staff, Taijiquan professionals, scientific research personnel in universities and related fields to actively engage in scientific research related to Taijiquan, and make it scientific, professional, systematic and organized. It is necessary to promote tangible and reliable results and incorporate them into the medical security system; Fourth, encourage Tai Chi to enter units, communities, nursing homes, etc., so that it can truly benefit the people; Fifth, strengthen cooperation with foreign professionals. The cooperation of institutions improves the level of scientific research and the quality of results, and actively promotes the application of research results. Sixth, governments at all levels should actively organize traditional sports games and competitions represented by Taijiquan at all levels to encourage all people to participate; Seven, domestic and foreign statistical studies have shown that Tai Chi has a very good effect in preventing the elderly from falls and injuries and delaying aging. Corresponding policies should be formulated at the national level to vigorously promote the popularization of Tai Chi among the elderly, improve the physical and mental health and quality of life of the elderly, in order to deal with the aging society and the predicament of the elderly, and implement it as an important national policy. The aging problem has become a continuing challenge China has faced in recent years. The aging of the population will have an important impact on social economy and other fields. Especially in the case of declining birthrates, the problem of the elderly in empty nests and the elderly has become a serious social problem. How to solve the problem of old-age care, in addition to the protection of economy, policy, medical care, and old-age care institutions, improve the quality of life of the elderly population, improve the self-care ability, labor ability, consumption ability, taxation ability and investment ability of the elderly population, and also solve the problem of aging society Important move. But this series of measures must be based on the high-quality physical and mental health of the elderly population.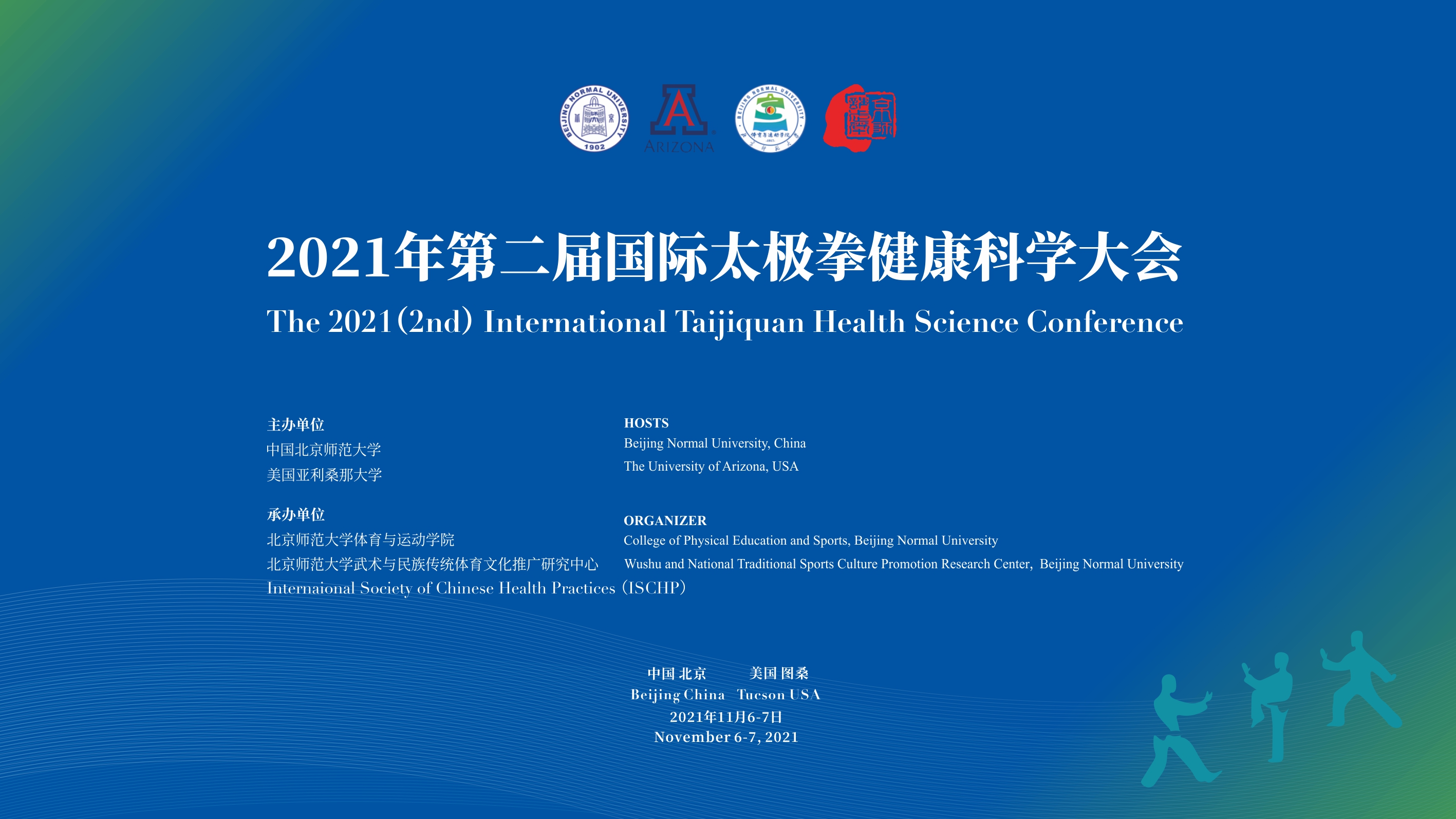 How to Cite
Shi, S. . (2021). Problems and countermeasures in the promotion of Taijiquan in China. The Journal of the International Society of Chinese Health Practices. Retrieved from http://ischp.org/ojs/index.php/jischp/article/view/123
Copyright (c) 2021 Shanchong Shi
This work is licensed under a Creative Commons Attribution-NonCommercial-NoDerivatives 4.0 International License.