Application and development trend of Tai Chi chuan in children with attention deficit hyperactivity disorder
Keywords:
TaiChi chuan, Attention deficit hyperactivity disorder, Children, Exercise intervention
Abstract
Objective: Attention Deficit/Hyperactivity Disorder (ADHD) is the most common mental development Disorder in childhood. In addition to the core symptoms of age-inappropriate Attention Deficit, Hyperactivity and impulsivity, it is often combined with cognitive impairment and motor development lag. It brings many difficulties to children's study, life and social adaptation. Drugs are the main treatment method for ADHD at present, but some children are not sensitive to drug treatment, drug side effects and difficult to adhere to daily medication. Therefore, it is urgent to find effective and easy non-drug alternative treatment methods. Tai Chi chuan is the treasure of Chinese traditional culture, with Confucianism and Taoism as the core philosophy of traditional culture. It is a kind of Chinese traditional boxing that integrates internal and external training, health care, physical fitness and active confrontation. Because Tai Chi chuan covers the body balance, posture, coordination, breathing, idea and practice, etc, so the strength, endurance, flexibility, and feeling and neuromuscular coordination exercise combined with cognitive training organically, existing studies have shown that Tai Chi chuan can not only enhance the physical condition of exercisers and health level, but also can effectively improve the body consciousness, improve the attention and memory. In view of the promoting effect of Tai Chi chuan on individual physical and mental development, some foreign researchers have applied Tai Chi chuan in the intervention treatment of ADHD children, and found that it may bring positive effects to ADHD children, but there are few relevant research reports in China. In order to promote medical worker, education and sport professional workers attaches great importance to the national tradition sports application in the field of children's mental health, as well as to carry out the relevant references are provided for the basic and applied research, based on the review of related literature at home and abroad, the application of Tai Chi chuan in ADHD children's progress are reviewed, and put forward the development trend of future research.
Methods: Cnki, PubMed and Web of Science were selected with "Tai Chi chuan", "exercise intervention", "ADHD" and ATTENTION deficit hyperactivity disorder as the topics. The retrieval time range was from the construction of the database to July 2021. Two literature were retrieved from CNKI. Nine literature were retrieved in PubMed database and fourteen literatures were retrieved in Web of Science database. Repetitive literature and literature irrelevant to the research topic were excluded and 6 literature were finally included.
Results: 1. Research on the effect of Tai Chi chuan intervention on ADHD children shows that when practicing Tai Chi chuan, ADHD children realize the attention switch through physical movement, consciously control the body and breathing, so as to have a positive impact on the attention function and improve the core symptoms of ADHD children; In addition, in the process of practice, but also through the exercise of muscle tension-relaxation control, regulation of breathing, so that parasympathetic nerve excitability enhancement, to relax the body, relieve anxiety, reduce emotional fluctuations; Tai Chi chuan training can also significantly improve the sensory integration function of children, especially improving vestibular and proprioceptive sensory information processing ability. 2. The intervention scheme of Tai Chi chuan intervention for ADHD children showed that Tai Chi chuan training involved basic movement learning (footwork and manipulation), 24-style and Yang's Tai Chi chuan, etc. In only one study, the duration of Tai Chi chuan training was 5 weeks, and the exercise intervention cycle in the other studies was more than 8 weeks, the longest was 16 weeks. In terms of the frequency of intervention, only one study adopted the program of exercising twice a week, while the other studies all adopted the frequency of exercising three times a week. In terms of time setting, all the studies reached more than 30 minutes, and the longest was 60 minutes. 3. Feasibility analysis of Tai Chi chuan intervention on ADHD children. It can be seen that Tai Chi chuan intervention on ADHD children is feasible. On the one hand, the characteristics of movement skills and the neural mechanism of movement control of Tai Chi chuan can not only improve the movement control ability of ADHD children, but also improve their attention and executive function. On the other hand, Tai Chi chuan has profound cultural connotation and mass basis, does not need much space, and abundant learning resources on the Internet, which can be practiced individually or collectively. Therefore, using Tai Chi chuan for exercise intervention has both theoretical basis and realistic conditions. 4. Future research directions: (1) Standardization of intervention programs; (2) Dose-effect study of Tai Chi chuan intervention on ADHD children; (3) Ecological evaluation system of intervention effect; (4) According to the physical and mental development characteristics of ADHD children, the traditional Tai Chi chuan is designed to improve the fun of sports and the compliance of children to participate in sports.
Conclusion: Tai Chi chuancan improve ADHD with core symptoms, behavioral emotion and sensory integration ability of ADHD children, and it is feasible to use Tai Chi chuanto intervene in ADHD patients. In the future, Tai Chi chuan is expected to be used as an alternative therapy for ADHD children, independent or auxiliary drug therapy. Due to the limited number of existing studies, small sample size of subjects, inconsistent research paradigm, and no standardized Tai Chi chuan intervention program has been established, it is not conducive to the comparison of research results, and also restricts the wide application of Tai Chi chuan intervention on ADHD. Future studies should focus on the formulation of standardized Tai Chi chuan intervention schemes, the effect relationship between the amount of exercise and the ecological evaluation system, so as to deepen the research on the influence of Tai Chi on ADHD patients and promote the application of Tai Chi in non-drug treatment of ADHD patients.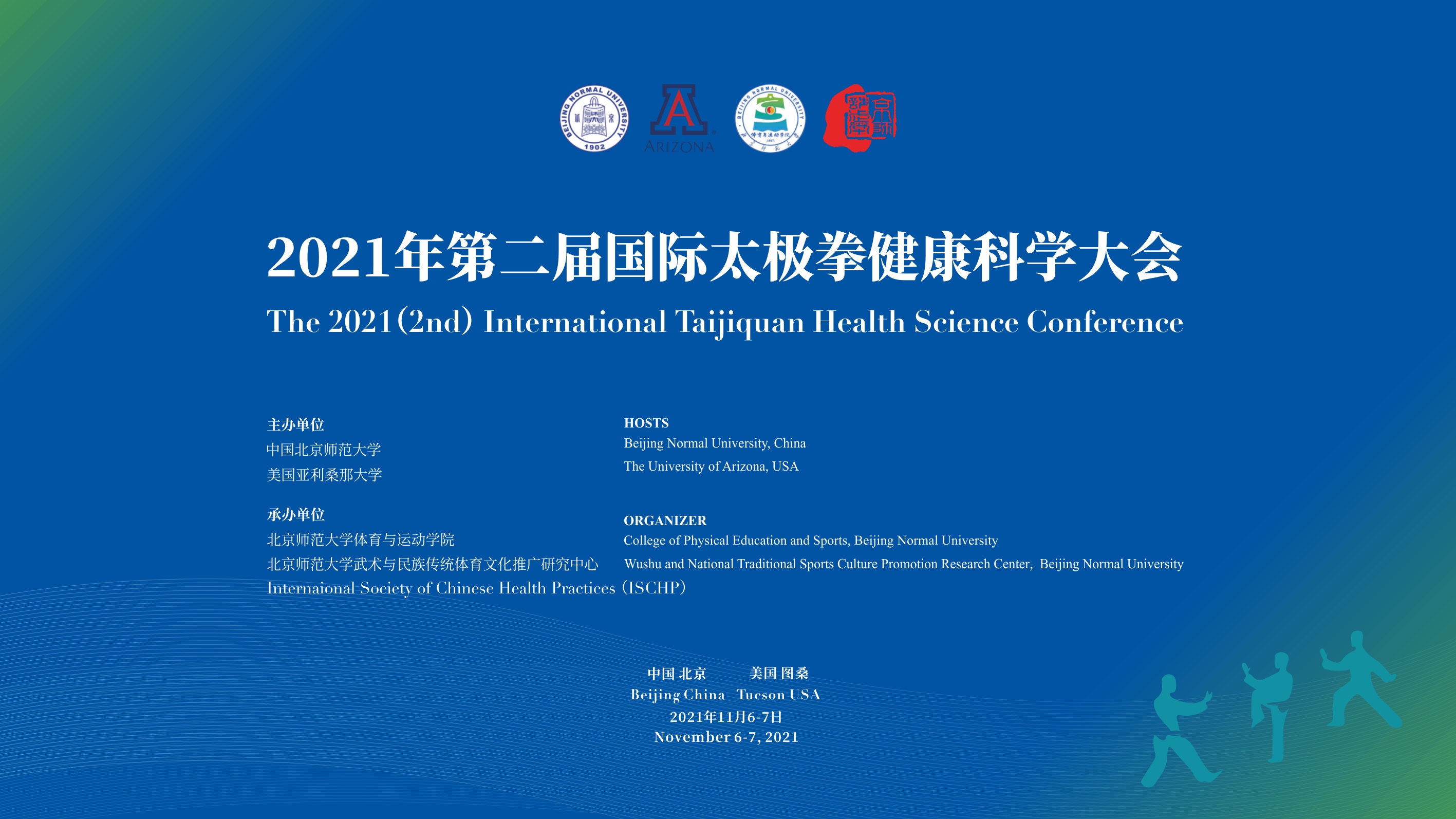 How to Cite
Xie, Y. ., Song, Y. ., Ren, Y. ., & Zhang, X. . (2021). Application and development trend of Tai Chi chuan in children with attention deficit hyperactivity disorder. The Journal of the International Society of Chinese Health Practices. Retrieved from http://ischp.org/journal/index.php/jischp/article/view/196
Copyright (c) 2021 Yongtao Xie, Yiqi Song, Yuanchun Ren, Xuesheng Zhang
This work is licensed under a Creative Commons Attribution-NonCommercial-NoDerivatives 4.0 International License.